We would like to congratulate our previous Administrative Assistant, Connie Robinson, on her retirement! Our BCE community would like to welcome our new Administrative Assistant, Tricia Loveridge! Here is a little more about her...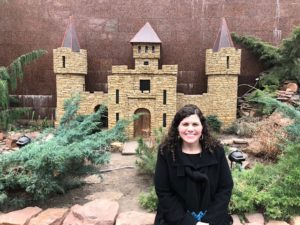 Hello! My name is Tricia Loveridge. I have lived in Herriman with my family for the past 12 years. I love Herriman! It is such a beautiful place. I just recently became the new administrative assistant at Butterfield Canyon Elementary, which I am very excited about!!  I have worked at the school for 9 years doing different jobs. I love the people I work with and the students at our school! We have an amazing school and staff and I consider myself very lucky to be a part of it.
A little about about me. I grew up in Upstate New York in a small town called Whitesboro. I love New York and still consider myself a New Yorker. I also lived in Nevada for 13 years in a little town called Winnemucca.  I am married to an amazing husband and we have 5 beautiful children, 4 boys and 1 girl. I also have 1 daughter-in-law and 1 adorable grand baby!
When I'm not at work I love to travel, cook, spend time with my family, use my silhouette and browse Pinterest. I also love being a Bobcat!!! I look forward to helping each of you at our school.
-Tricia Loveridge