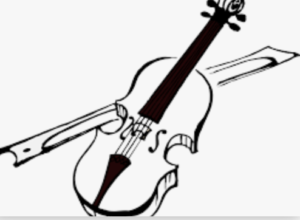 Second Semester Elementary 
Student Change Request 
If you would like to request a change to your student's learning option, either moving to in-person or moving to online, please complete the form in Skyward Family Access by Wednesday, December 2, 2020, 11:59 p.m.
The second semester change would start on January 20, 2021. This form must be completed by Wednesday, December 2, 2020, 11:59 p.m. to be considered for a possible change to your student's online or in-person placement.
A separate form is required for each student. Not all requests may be accommodated based on space available in online and in-person classes. Only those requests entered in Skyward by the deadline will be considered for changes in January.
Only complete this form if you would like to change your student's current learning option.

This Skyward form is the official request for a change beginning January 20, 2021.

A separate request form is required for each student.

Only requests submitted through Skyward by the deadline of Wednesday, December 2, 2020, 11:59 p.m. will be considered for changes based on teacher availability and space available in classrooms.

Your student's school will communicate the outcome of your request on or before January 14, 2021.

Any changes made will begin January 20, 2021.

We anticipate that opportunities for further changes will be limited after this semester change.
Please contact the office at 801-254-8082 if you have further questions.
---------------------------------------------------------------------------------------------------------------------
Butterfield Canyon Elementary 
School Community Council Meeting
November 20, 2020 at 2:00pm in the Media Center
Agenda:
Call to order and approval of minutes from BCE SCC Meeting, September 18, 2020
COVID 19 Update to be given by Michelle Peterson

Latest numbers?
Review of on-going COVID plan.
Has there been any changes to the Administrations plan since our last meeting?

Crossing @ Blayde Drive and Rose Canyon
Use of Landtrust Money for 2021
Herriman City Grant for Sidewalks

West side of 6400 west from Rose Canyon Road to Daven View Drive
South side of Rose Canyon Road from 6400 west to 6600 west

Need to amend this year's School Landtrust Plan

Planned to hire paraprofessionals to teach leadership rotations during our weekly specials.

Due to Covid school restrictions we had to change how we delivered the leadership lessons. Teachers are teaching the leadership lessons in their classes this year instead of having paraprofessionals teach them.

Lead-a-thon
Open Forum
_______________________________________________________________________________________
COVID EXPOSURE, QUARANTINES & POSITIVE CASES: WHAT TO DO?
If your student has been around someone within 6 feet for 15 min. or more, who tested positive for Covid:
They must stay home for 14 days after the last day of exposure.

If your child was exposed

AT SCHOOL

, AND

if both parties were wearing masks

at time of exposure, AND they show no symptoms, they may get tested on day 7 (day 1 is the day AFTER they were exposed). If they test negative, they may return to school after that time. 

Please let the school office know.
If your student OR ANYONE IN YOUR HOUSEHOLD has been tested for Covid:
Please keep them home until you find out the test results.

If they test positive

, they must quarantine for 10 days, with the first day of quarantine starting the day AFTER symptoms began. They may not return to school until their symptoms have improved, have had no fever for 24 hours without medication, and it has been at least 10 days.

Please let the school office know ASAP.
If someone in your household has tested positive for Covid:
Your child must stay home for 1

4 days after the last day they've been around that person.

If they start showing symptoms, please get them tested, and you can follow instructions above.

Please let the school office know ASAP.

If you are able to isolate the positive case from the rest of the household (no shared spaces, ie: kitchen, living room, bedroom, bathroom), then day 1 of quarantine is the day AFTER the last day of exposure to the positive person. If you are unable to isolate the person, then the 14 day quarantine begins the first day AFTER the positive person's 10 days of illness.
If you have any questions regarding symptoms, please read the following letter COVID_DistrictLetter from the Salt Lake County Health Department. Please call us at 801-254-0737 with any questions. We are always willing to help you navigate any situation.
_______________________________________________________________________________________
Safe Routes Utah
Do you know the benefits of walking or biking to school?  Walk or biking promotes physical wellness, improves cognitive abilities and teaches critical social skills.
Safe Routes Utah and Move Utah are sponsoring the Walk and Roll Challenge which runs from September through May.  The challenge rewards students in grades K-8 with monthly prizes to walk or bike to school.
It's easy to do. Students track the days they walk or bike to school then submit them online by the end of each month.  The more frequently a student walks or rides to school, the greater chance of winning sweet prizes like scooters and bikes.  Online students can participate as well with walking or biking at least 20 minutes a day. Walk and Roll progress is submitted online by the end of each month. For more information and to sign up for the Walk and Roll Challenge go to Saferoutes.utah.gov/walk-n-roll/.
Tips for Parents
There is safety in numbers.  Start a walking group in your neighborhood.  It's like a carpool without the car.  Coordinate times when the group will walk past each student's house for pickup.  Rotate parents who can walk with the group.
_________________________________________________________________________
So You've Been Asked to Quarantine
So you've been asked to quarantine … We want to make sure that you stay healthy and happy during your time away from school. Here are a few ideas that will help you maintain wellness and increase your happiness.
● Find ways to connect with others: make phone calls to relatives, write cards/letters to friends, serve someone else while maintaining appropriate distance and staying home by pulling weeds, making a treat, sending a thank you card, doing a household chore, or something else you come up with.
● Take care of your body: get dressed, take a bath or shower, brush your teeth, eat regularly, drink water ● Stay active: move your body, exercise, and take breaks to walk outside or around your house (like you would do at school between classes, at recess, or during lunch) ● Get outside: spend some time in the sun every day ● Sleep 8-12 hours per night and turn off screens an hour before bedtime to help relax your mind.
● Stick to a schedule and make time for schoolwork: continue to sleep, wake up, eat, and work at similar times as if you are still going to school in person.
● Create something new: poem, picture, music, jewelry, dance, or craft ● Learn something new: read about a topic, try a recipe, learn about a musical instrument, or something else that interests you! ● Hunt the good: look for things each day that were good and try writing them down in a gratitude journal and/or try sharing it with someone else, you could text it to a friend or family member.
● Reach out if you are feeling sad, can't sleep, feel anxious, or feel lonely: call your school, text through SafeUT, or text "home" to 741741, you can also call 801-587-3000 24/7 for help. Who else could you reach out to? List them here: Also, you are an expert on your own wellness, what other ideas do you have that could help you feel beer? For more ideas visit wellness.jordandistrict.org.
________________________________________________________________________
Jordan School District Begins Offering Free Meals to All Enrolled Students
Thanks to a USDA free meal waiver, Jordan School District Nutrition Services will begin offering meals at no cost to all enrolled students beginning Tuesday, Sept. 8, 2020 at all school locations. No students will be charged for breakfast or lunch.
All schools will serve free meals in the school cafeteria. The meals will be served based on current serving schedules already established at each school site. Online and at-home learners may pick up meals at specific times and locations designated by each school.
Children must be present to receive meals, unless they are in quarantine.
Only children are eligible for free meals under this waiver.
USDA does not guarantee the length of this free meal waiver.  They are committing to free meal service through December 31st, 2020 or until current funding runs out. Due to the potential expiration of this waiver, we are encouraging parents to continue applying for free and reduced meal eligibility so that they won't experience a lapse in benefits.
_________________________________________________________________________
Digital Back to School Night Link (Meet your teacher)
---
PLAN FOR AT-SCHOOL LEARNING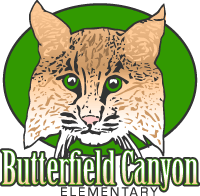 INTRODUCTION
We are so excited to welcome back the students to Butterfield Canyon Elementary.  We have worked hard to consider the needs of all students, teachers, and parents as we implement Jordan School District's plan.  Our priority in developing our school plan is the safety and well-being of our students and staff.  Our theme for 2020-21 is "Leaders with a Growth Mindset are WILD about learning""  As we implement these safety protocols, we will also be working to be as kind as possible in working with your children.  This is an unprecedented time and as we move forward we want our students' emotional needs to be met along with their need for safety.  We appreciate your support as we navigate this uncharted territory.
SCHEDULE FOR IN-SCHOOL LEARNING:  In-school sessions at Butterfield Canyon will be Monday through Thursday.  Some students will be invited to school on Fridays for additional student in-person help.  Parents will be contacted by the teacher a week ahead for this  in-person student  learning appointment. This Friday appointment  is always optional for students to attend. The appointment time is generally 20 to 45  minutes, depending on the teacher and/or grade level.
VOLUNTEERS
We love having volunteers in our building and appreciate the involvement of parents.  During this unique time we will be having visitors or volunteers on a limited basis.  There are many ways you can still volunteer.  Communicate with your student's teacher or the PTA to help with needs that can be met without being here at school.  We look forward to the time when we can welcome volunteers back to the building. 
If your child rides the bus: Face coverings must be worn by students, drivers, and other passengers. Exceptions for students are outlined in the appendix of the Jordan School District Plan.
Strategies will be implemented to ensure driver and attendant safety on all buses. Protocols will be established to minimize mixing of students from different households and regularly cleaning and disinfecting seats and other high-touch surfaces. 
SCHOOL ARRIVAL:
Upon arriving at school students need to  wear face coverings after exiting their vehicles or entering the school grounds. Students should not arrive at school before 8:45am.  Supervision will be available at 8:45 each morning. Students will need to physically distance as they line up.  Students will  line up at the designated spot for their grade level.  Teachers will gather their students when the bell rings and head to class. Students will wash their hands upon arrival to class.
There will be supervision outside in the mornings beginning at 8:45am.
BEFORE COMING TO SCHOOL
Each morning before coming to school, parents are asked to conduct temperature and symptom checks.  Parents should watch for the following with each child:
Feeling ill

Temperature of 100.4 or higher

Cough

Shortness of breath/difficulty breathing

Chills

Fatigue

Muscle or body aches

Congestion/Runny nose

Sore throat

Headache

New loss of taste or smell

Nausea or vomiting

Diarrhea
Use the Health Self-Checklist provided.  If your child/children feel sick or have any of these symptoms,  please keep them home. Please notify the school at 801-254-0737 if your student is involved in a positive COVID-19 test result.  This will be kept confidential.
Note:  If your student has a fever of 100.4 or more or has been vomiting, please keep them home for at least 24 hours after the last occurrence. Call the office at 801-254-0737  and let us know that your student will be absent.  Arrange with the teacher for any make-up work needed (This can also be done later when your child is feeling better).
FACE COVERING AND WATER BOTTLE
Be sure that your student has a face covering with their name on it brought to school each day.  Please send one or two extra masks to be left in their backpack for emergencies.  Face shields with face masks are acceptable. Each student will be provided with a lanyard to keep their mask on while at school.
Please send your student with a full water bottle labeled with their name on it to school each day.

CAFETERIA
Home lunch- Children will be required to carry their own lunch to the cafeteria and leave it outside on the playground while at recess. A paper sack would be preferable but you may send a lunchbox labeled with  your students name on it.
Lunch will be served on Friday for any Butterfield Canyon student who desires to participate. Free/reduced or paid eligibility status applies.
Students who are participating in  online school may get lunch in our cafeteria each school day, including Fridays. Those students should enter the door at the back of the cafeteria 11:00-11:20. Please pay before going to the cafeteria. At this time we will not be accepting cash in the cafeteria. Free/reduced or paid eligibility status applies.
VIRTUAL BACK TO SCHOOL NIGHT
We will be doing a Virtual Back to School  night this year on August 20th at 4pm . MORE INFO COMING!!
ONLINE SCHOOL FULL TIME
Jordan district is offering a full-time online option for parents. Parents may choose to return their students to face-to-face school at the quarter breaks. These breaks will be October 16, January 15, and March 25. If students return from online school to Butterfield Canyon at one of these dates they will be placed in the class with the lowest enrollment. There is no guarantee of a Kindergarten A.M. or P.M. placement or a return to class previously assigned. For example, if a student is enrolled in Ms. Smith's class in August, then enrolls in online school in October, but returns to face-to-face school at Butterfield Canyon later the student may be placed in Ms. Jones' class because that class has fewer students.
Check out the School Info tab at the top of the page for further information on the back to school plan.
 Information about full-time online can be found at movingforward.jordandistrict.org. Questions can be directed to movingforward@jordandistrict.org. 
_________________________________________________________________________
New Principal, Mrs. Michelle Peterson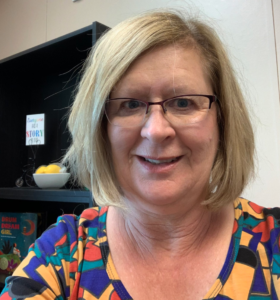 The new school year is just around the corner and I am excited about getting to know the students, families, teachers, staff, and the community of Butterfield Canyon Elementary. The year 2020 has brought about many new changes to education but one thing that has not changed is that we are here to educate students and see that they are successful. I have heard many great things about our teachers, staff, and students and I look forward to getting to work with each one of them. I also look forward to meeting parents and community members.
I have been an educator for the past twenty-eight years, eleven years as an elementary teacher, three years as an assistant principal and fourteen years as a principal. I feel that these experiences have prepared me to be a well-rounded school leader here at Butterfield Canyon and I am excited to be here. The teachers and staff are amazing and the building and grounds are so beautiful and welcoming and provide such a nice place for students to learn.
I currently live in Saratoga Springs having recently moved from Riverton City. I am married and have three adult children and seven amazing grandchildren. I enjoy the outdoors where I can hike, bike, and swim. I love reading and I read many books this summer while staying isolated from others. I also love traveling and I have been all over the U.S. and the world.
My goals for Butterfield Canyon students are:
- To provide a safe and positive environment where students are engaged in learning
- To educate students for future success
- To provide opportunities for academic excellence and student leadership
- To have students practice responsible citizenship
I believe that as students are engaged in their learning they will leave Butterfield Canyon with the necessary life skills to become life-long learners and contributing citizens in our society. I would encourage you to be a partner with the school even though it may be from a distance this year. As families and schools work together we can help our students learn and succeed at high levels. I am so excited to be here and to be a part of the Butterfield Canyon school community!
As you can expect, this year will be quite different than what you and your child have been accustomed to. We will have new procedures with almost everything that we do at school to keep students, teachers, and staff safe. We are busy working on our school re-opening plan with the school district and health department. More information will be coming on our school website soon.
Thank you for all that you do to support your student, the school, and education. I am honored to be here!
Mrs. Michelle Peterson
Principal, Butterfield Canyon
"Education is for improving the lives of others and for leaving your community and world better than you found it." – Marian Wright Edelman
New Assistant Principal, Franco Preston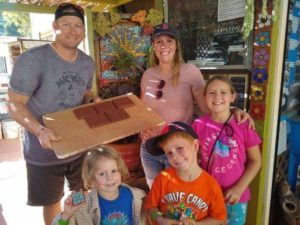 My name is Franco Preston. I am excited to be back in Herriman at Butterfield Canyon and Herriman Elementary.  I was a teacher at Fort Herriman Middle School. I then moved to South Jordan Middle where I was an assistant principal for three years. I transitioned to the elementary level last year where I split time between Bastian, Welby and Majestic Elementary schools. Although I loved my time at middle school, I hope that I stay at the elementary level for the remainder of my career. I laugh, learn, and am constantly blown away with these younger students. Their love for learning is contagious and I am lucky to be an advocate for them.
I love my job and I will bring a lot of energy to BCE. At home I have kids in 5th, 2nd and Kindergarten. I also have a 1 year old, and amazing wife, a dog named Canon and a cat named Crabman. I could not be happier to be back in the neighborhood I taught in with your amazing kids. I will do my best to help your students feel loved and important. As an assistant principal, my job is to ensure that students are learning and that they are happy. If there is ever anything I can do to help, please let me know.
---
2020-21 Battle of the Books Lists: Battle of the Books has been postponed until 2021-2022
The 2020-21 Battle of the Books lists have been release and can be found by clicking here.
---
VIRTUAL KINDERGARTEN ORIENTATION:
Please visit our virtual kindergarten orientation at this site: http://butterfieldcanyonelementary.org/virtual-kindergarten-orientation-2020/
---
Online Resources for At-Home Learning
---
Volunteer Code Of Conduct Video
Because of changes in state law, Jordan School District has made some mandatory updates to the volunteer application process.  If you are interested in volunteering, you must complete the following steps:
1.  Watch the mandatory volunteer video. The link is below:
https://www.youtube.com/watch?v=mSd8zEunUF8
*If you have already been fingerprinted, it is still required for you to watch the video and return the signed form to our office.
2.  Sign the Code of Conduct Volunteer Acknowledgement Form and bring it to the school.
3.  Fill out a volunteer application form and have it signed by the principal.
4.  Take the form to the Jordan School District office (7387 S. Campus View Dr.) to have your fingerprints taken.
5.  The district will verify your information and run the background check.  The office will receive notification when the process is complete, and we will issue you a certified   volunteer badge.
Thank you for your support!
-BCE Administration
---
New PTA Business Partnership with AmazonSmile

AmazonSmile is a website operated by Amazon that lets customers enjoy the same wide selection of products, low prices, and convenient shopping features as on Amazon.com. The difference is that when customers shop at AmazonSmile (smile.amazon.com), the AmazonSmile Foundation donates 0.5% of the price of eligible purchases to the charitable organization selected by customers. To support BCE click on this link to sign up: https://smile.amazon.com/ch/20-5216034 and add "PTA Utah Congress Butterfield Canyon PTA" as your selected charitable organization. Thank you for your support!
---
Safety Video (5 min)
We are asking that all students and parents watch and abide by the following safety tips contained in this district created Safety Super Hero video.
http://youtu.be/-m2D96Nt7iU?list=UUeGtffnQc3ucF2oy81qrejg
---
[/two-thirds-first]