______________________________________________________________________________________
Teacher Assignments 2021/22
Teacher assignments will be released on Aug 8th on Skyward.
Please check the website for classroom supply lists, under our "Parents/Students" tab.
_______________________________________________________________________________________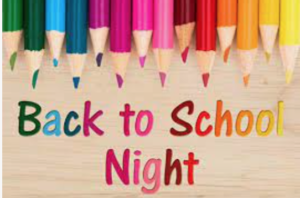 Please Join Us
August 16th @4pm-6pm
Here at the school to meet your teachers and see your classroom.
_______________________________________________________________________________________
HIRING
If you are interested in working at Butterfield Canyon Elementary for the school year 2021-2022,
please contact Alison Simpson @ 801-254-0737
Email - alison.simpson@jordandistrict.org
Shifts available -10hrs to 17hrs per week.
 _____________________________________________________________________________________
Interested in Volunteering at BCE 2021-22.
Please use the link below to schedule an appointment to be fingerprinted. All Volunteers will be required to be fingerprinted, watch our Code of Conduct Video and fill out a new form from the office, every year. 
Thank you volunteers - we have missed you!
_______________________________________________________________________________________
Jordan Education Foundation
Outstanding Educator of 2020/21, at BCE!!
JANET HALL 
---
Coding Camp This Summer
JSD is hosting a six-week coding camp this summer at Copper Hills High School. Classes will be held Monday-Friday from 8:00-12:00 during the six weeks from    June 14 to July 23.
Some answers to FAQs:
- The course is open to JSD students who are currently in 7th - 12th grades.
- We will hold a class at Copper Hills High School - if there are more than 40 interested students, we will have a second campus.
- Classes are from 8:00-12:00, M-F for the six weeks June 14 - July 23.
- Students outside JSD or outside the grade parameters can check for an online course at
 A virtual parent meeting is being held February 24th at 6:00 PM. Links to the parent meeting can be found at
Please contact Kami Taylor if you have questions.
801-567-8621
kami.taylor@jordandistrict.org
Online Learning:- Rocky Peak Virtual Elementary
Jordan School District will be opening a new Virtual Elementary school for the 2021-2022 school year. If you choose this option for next year you would be registering for a different school to receive virtual learning. The current virtual options through Butterfield Canyon will end at the end of the 2020-21 school year.
The new virtual school is named Rocky Peak Virtual Elementary. To view school information and fill out a Pre-Registration Form please go to connect.jordandistrict.org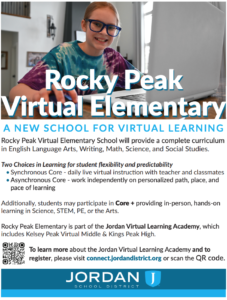 ---
Enrollment 2021-22:- Butterfield Canyon Elementary
Students Returning 2021-2022
If you have moved into the area or are returning from home school or a charter school, please fill out the enrollment form below and return it to the office.
We need to know the correct number of students returning to Butterfield Canyon Elementary. You can also call the office 801-254-0737. Thank you.
---
New Reading Program
We are excited to introduce a new ​voluntary reading program WILD ABOUT READING and wanted you to know how the program works, so you can support your student at home.
Your student will receive a reading passport with a map of the 7 continents on the back. Each continent is labeled with an animal and a type of book they will need to read. For example, Europe is labeled "Non-Fiction" with a picture of an elephant, Asia is labeled "Mystery" with a picture of a tiger. All of the books they read need to be a minimum of 100 pages. Once they read the book, they will ask one of the librarians for a story map to complete. Once completed, they will return it to us, during their library time only, and earn a pin for that continent, a stamp in their reading passport, and either a pencil, bookmark or eraser. They will earn those items for every continent/type of book they read. Once they have all 7 continents stamped off, they will get to come to the prize mobile in the media center and select a prize.
This program is also available for our online students. We are attaching a copy of the story map for your online student to complete and scan back to ​Rebecca.Holdorf@jordandistrict.orgOpens in a new window​. Once the story map has been reviewed, you will be notified to stop by the school office to pick up your students prize. Please do not come to the office until you are notified to do so. We are also attaching a copy of the passport for your child to reference and keep.
---
PLAN FOR AT-SCHOOL LEARNING
2020-2021
---
Meet Our Principal, Michelle Peterson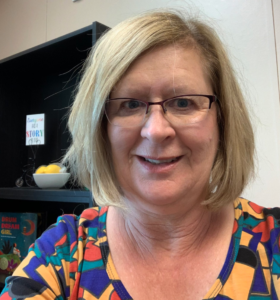 ---
Meet Our Asst. Principal, Franco Preston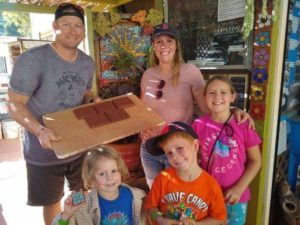 ---