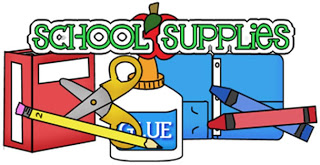 *All students need to bring a water bottle and a mask each day. We are also wanting each student to have 2 extra masks in their backpack.
6th Grade Please see individual teacher for lists
Notice: The items on this list will be used during the regular school day. They may be brought from home on a voluntary basis, otherwise, they will be furnished by the school.